Treetop Walkway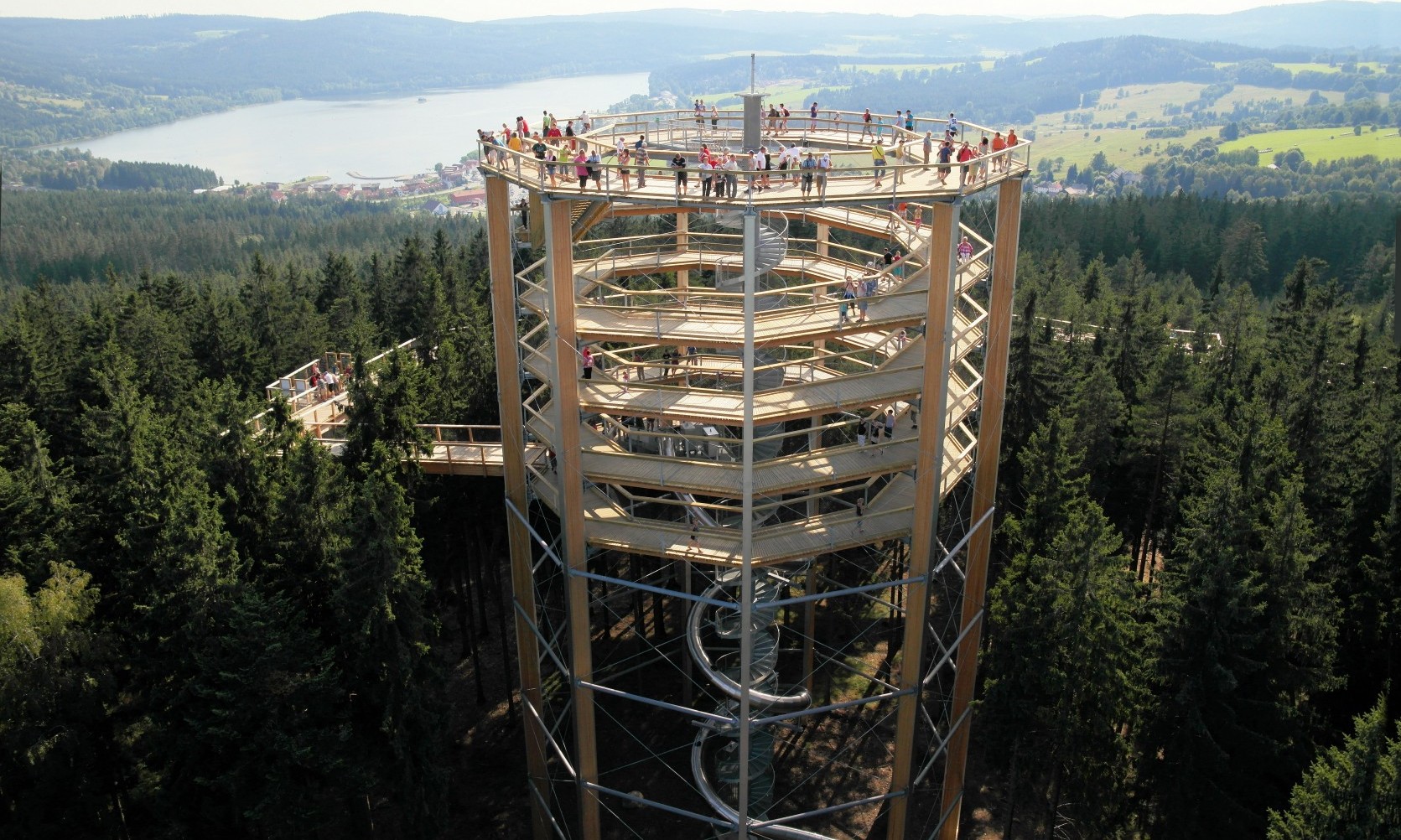 Treetop Walkway Lipno, unique in the whole country and first walkway of its kind in Czech Republic, welcomed its first visitor on 10th of July 2012. The Walkway is delicately incorporated into the landscape around Lipnolake and uniquely complements the Lipno region. It completes the offer of sport, educational and entertainment activities.
Contact
About us
Barrier-free trail accessible not only for prams but also for the handicapped
Length of 675 metres and a 40-metre high lookout tower with unrepeatable views
One of the longest dry toboggans in the Czech Republic - 52 m
11 adrenaline stops and several educational stations
Adrenaline net
Transportation - How to get to us
Lipno nad Vltavou 307
382 78 Lipno nad Vltavou
GPS: 48.653245N, 14.233971E
Phone: +420 388 424 145
E-mail: info@stezkakorunamistromu.cz
Parking in the central parking lot
Free high-capacity parking lot
Right by the departure station of Lipno Express chairlift
Lipno Express chairlift and a special bush
Transportation is provided via a modern four-seat chairlift (only in the summer season)
A special bus, running at regular intervals, is available for persons in wheelchairs and families with children in prams.
Toboggan
One of the longest dry toboggans in the Czech Republic, 52 metres long.
For children from 6 years, single person only on a special mat.
Where to find the adventure
Photo gallery of adventure