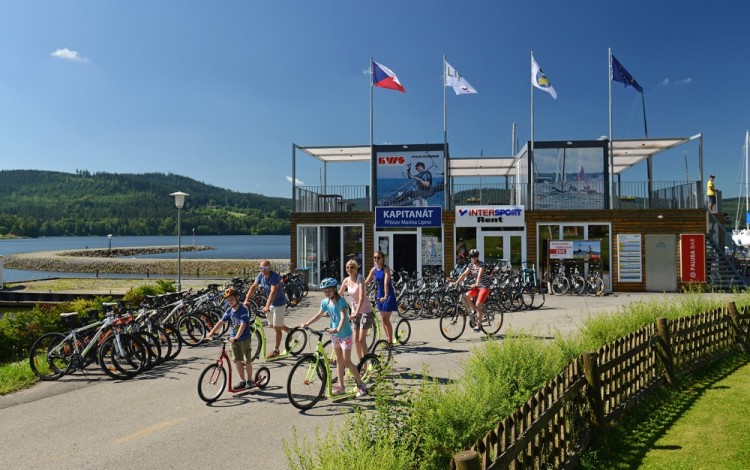 Intersport Rent Lipno - Kapitanát

| | |
| --- | --- |
| April, May, June, September, October daily | 9:00 - 17:00 |
| July, August daily | 9:00 - 19:30 |
Have you ever dreamed of movement without limits?
Of moving along with the wind in your hair where you feel as free as a bird?
Take a ride on a scooter and experience the true feeling of freedom and space:
A ride on a scooter provides you with simple exercise suitable for all ages from the smallest and youngest to the biggest and oldest.
At the same time, a ride on a scooter is active exercise which stretches most of your muscles.
Everyone, and not only active athletes, will get their money's worth.
The character of the lake cycle path makes it perfectly suited to scooter rides
In cooperation with the company Kostka, a leading Czech scooter manufacturer, we have prepared scooters for both young children aged 4 and up, the Kostka Rebel, and scooters for adults, the Kostka Tour 3. The Tour 3 scooter, which can support a load of up to 150 kg, is truly for everyone. :-)
We are currently working on the price lists for the new season.
Map of surroundings
Photo gallery