Around the Lipno region on an electric bike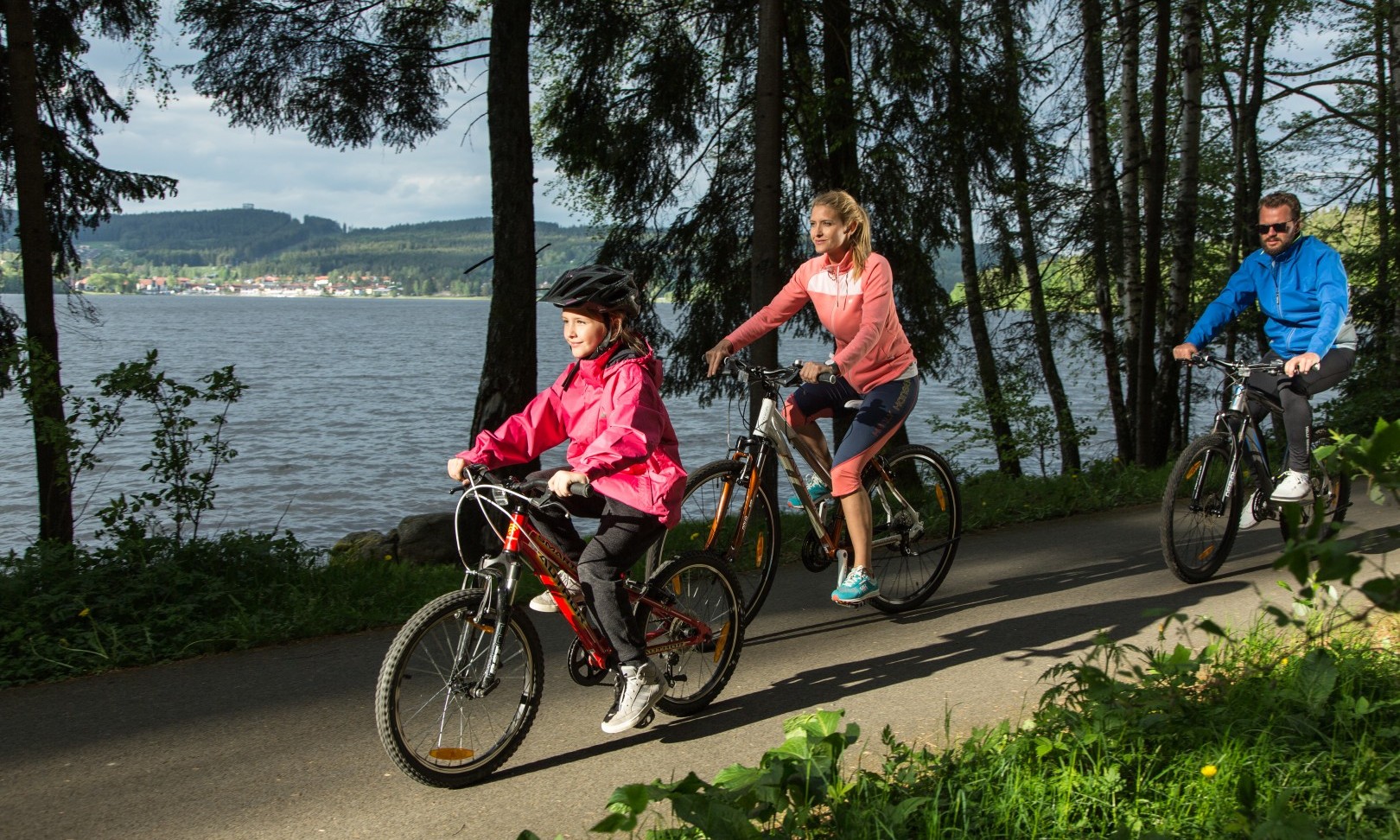 Enjoy the hundreds of kilometres of bike trails around Lipno dam.
Contact
The most beautiful one is definitely the Jezerní bike/in-line trail, which winds around the bank of Lake Lipno. Its elevation is minimal so the circuit is very popular. On the electric bike you will get to know the Lipno region even better, you will effortlessly get to the highest situated ruins, Vítkův hrádek castle, and you will discover the beauty of the Schwarzenberg canal.
Would you like to reach your destination as fast as the others but lack the strength? Author electric bike, 10 % cheaper with Lipno.card, is the right choice for you. Your children or grandchildren will never get away from you again.
Reserve your electric bike and other equipment on-linea>. At INTERSPORT Rent rentals we will deduct -10% from the price of the rental. Together with Lipno.card, the rental fee is 20 % lower. Once you try it, you will not want any other.
Where to find the adventure
Photo gallery of adventure