Bobsled track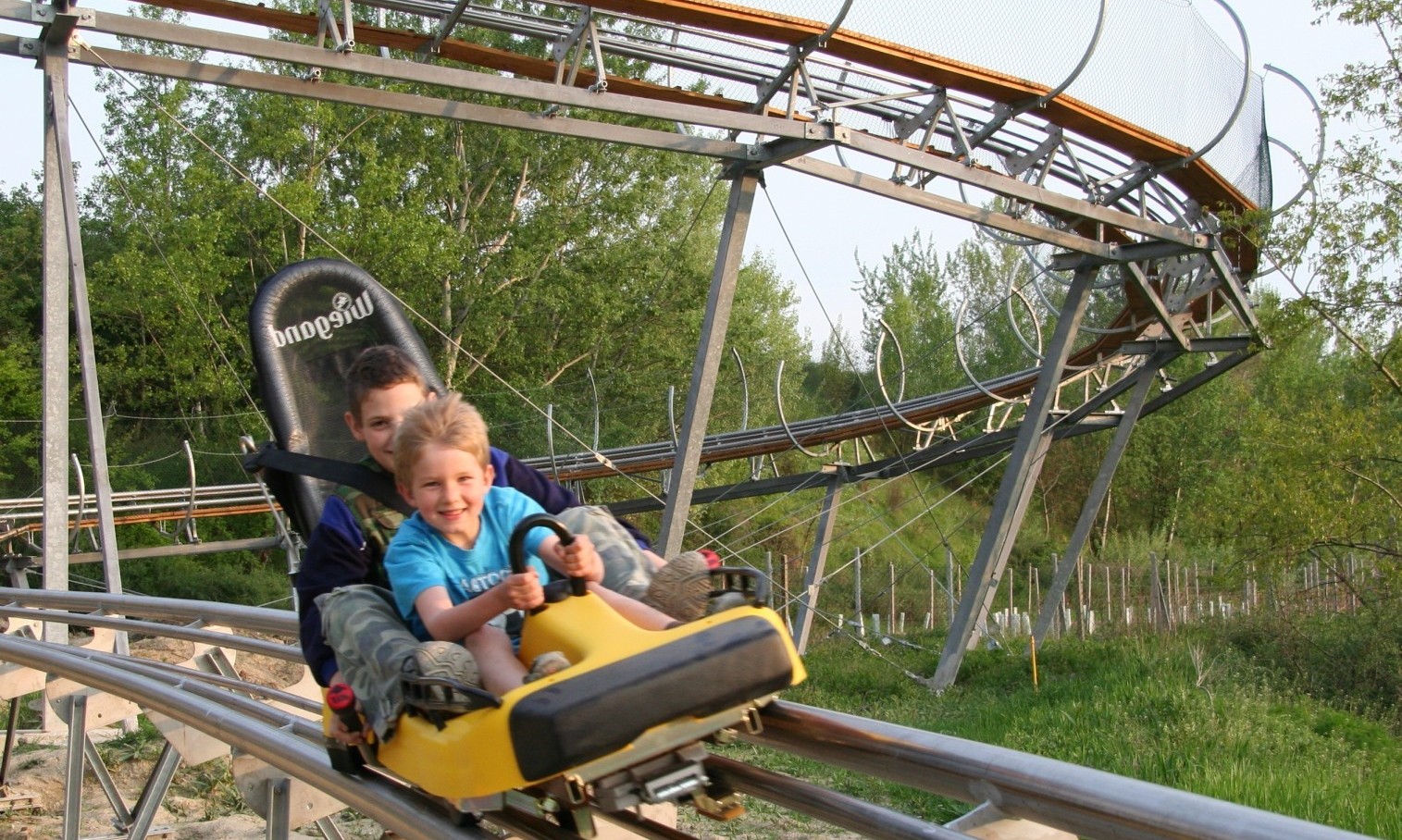 Bobsled riding in any weather and all year long.
Contact
Opening hours
Opening hours
Open every day, 365 days a year
Bobsled riding in any weather and all year long? Sure, let's go, in the direction of Lipno nad Vltavou, central parking lot, 100m on foot and then you can see them: two bobsled tracks - a mountain one and a trough one, intertangled. The only place in the Czech Republic where you can find both types of track together! On this brand new mountain bobsled track you can enjoy a ride a little like from a bird's eye view, with two turns of nearly 360 degrees being the highlight. Thanks to the safety zones and automatic brakes, the new track is more suitable for families with children. The original 1-kilometre long trough bobsled track will be appreciated more by sportier riders. Speed is regulated using a brake in both cases. Children from 3 years ride with their parents, children from 8 may ride by themselves. On the all-year-round family premises there is also a stylish pub offering grilled delicacies and many attractions for children.

Contacts
Slupečná 301
382 78 Lipno nad Vltavou
GPS: 48.6464936N, 14.2218919E
Phone: +420 602 780 726
E-mail: info@slideland.cz
www: www.slideland.cz
Where to find the adventure
Photo gallery of adventure
What else to try?