Marina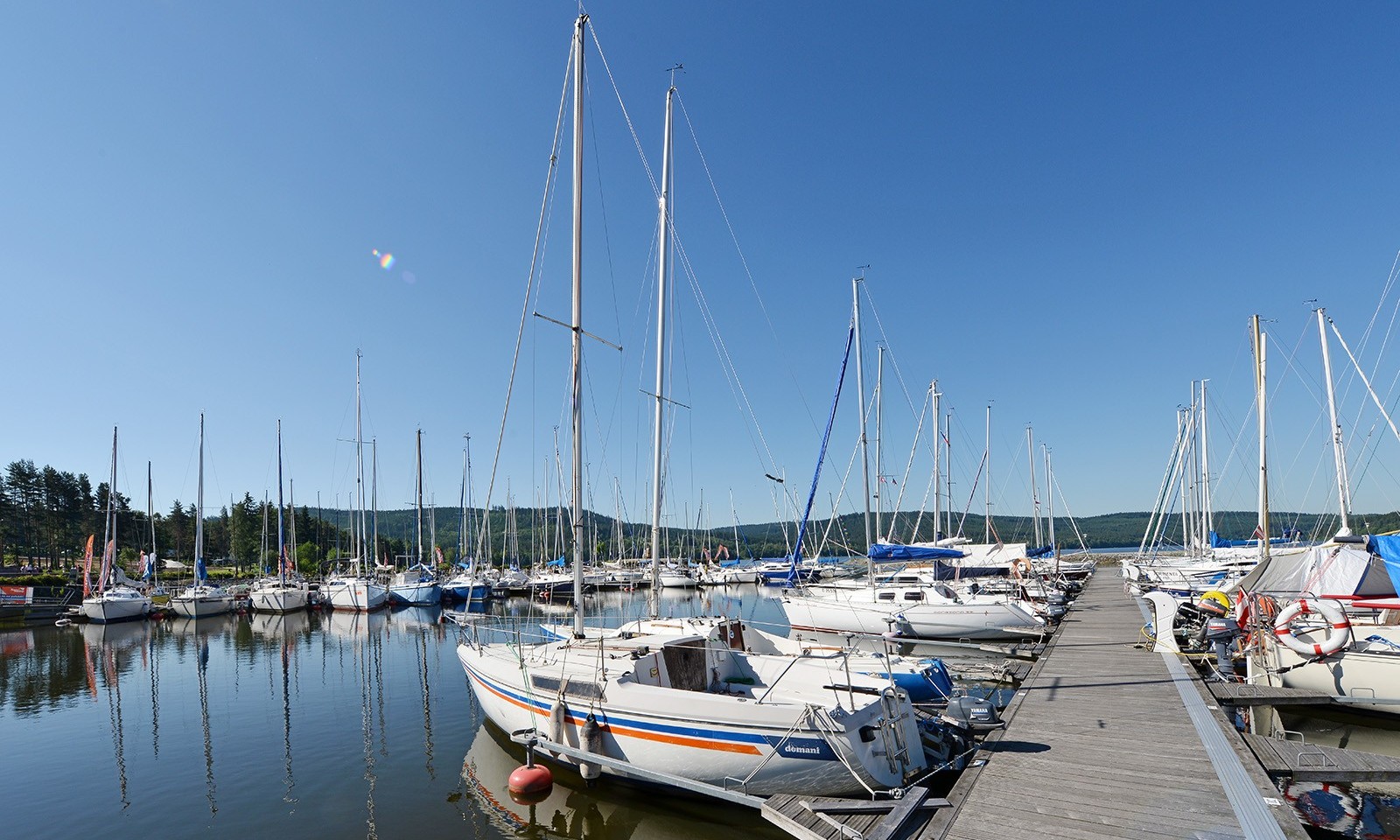 The marina is an unparalleled anchorage ground for yachts, sailing boats and electric boats, etc. within the entire area of Lake Lipno.
Contact
Opening hours
Opening hoursb from 1.5. to 31.10. 2022
100 moorings with convenient rear or front anchoring on jetties - standard boat length
up to 10 metres, width of 2.5 m and draught of 2.4 m
anchoring of larger boats at the front of jetties at the side moorings
220 V electric connectors for connecting boats directly on floating jetties
refilling of boat water tanks and discharge of chemical toilets at a technical station in the marina
entrances to individual jetties can be locked
night-time lighting of the marina and night-time navigation of the marina with the aid of entrance buoys
cranes provided for lowering boats onto and lifting them from the water's surface
winter anchoring of boats provided
facilities with announcements of weather forecasts are available in the Kapitanát building
Wi-Fi connection throughout the marina
toilets and showers open 24 hours a day
relaxing terrace with gastro facilities and a view of the lake
restaurant in the immediate vicinity of the marina
the marina is directly connected to the lake cycle and inline path
Exceptional offer for rental services INTERSPORT Rent, New Active Park Lipno and others in the form of special edition Lipno.card
Special fee for the sub-lease of an anchoring ground for commercial purposes - a boat occupying a hired anchoring ground is leased to third parties - charter - CZK 18.000 CZK/season
For further information on anchoring and the marina, call (+420) 731 410 813
We are currently working on the price lists for the new season.
Where to find the adventure
Photo gallery of adventure