In-line skating at Lipno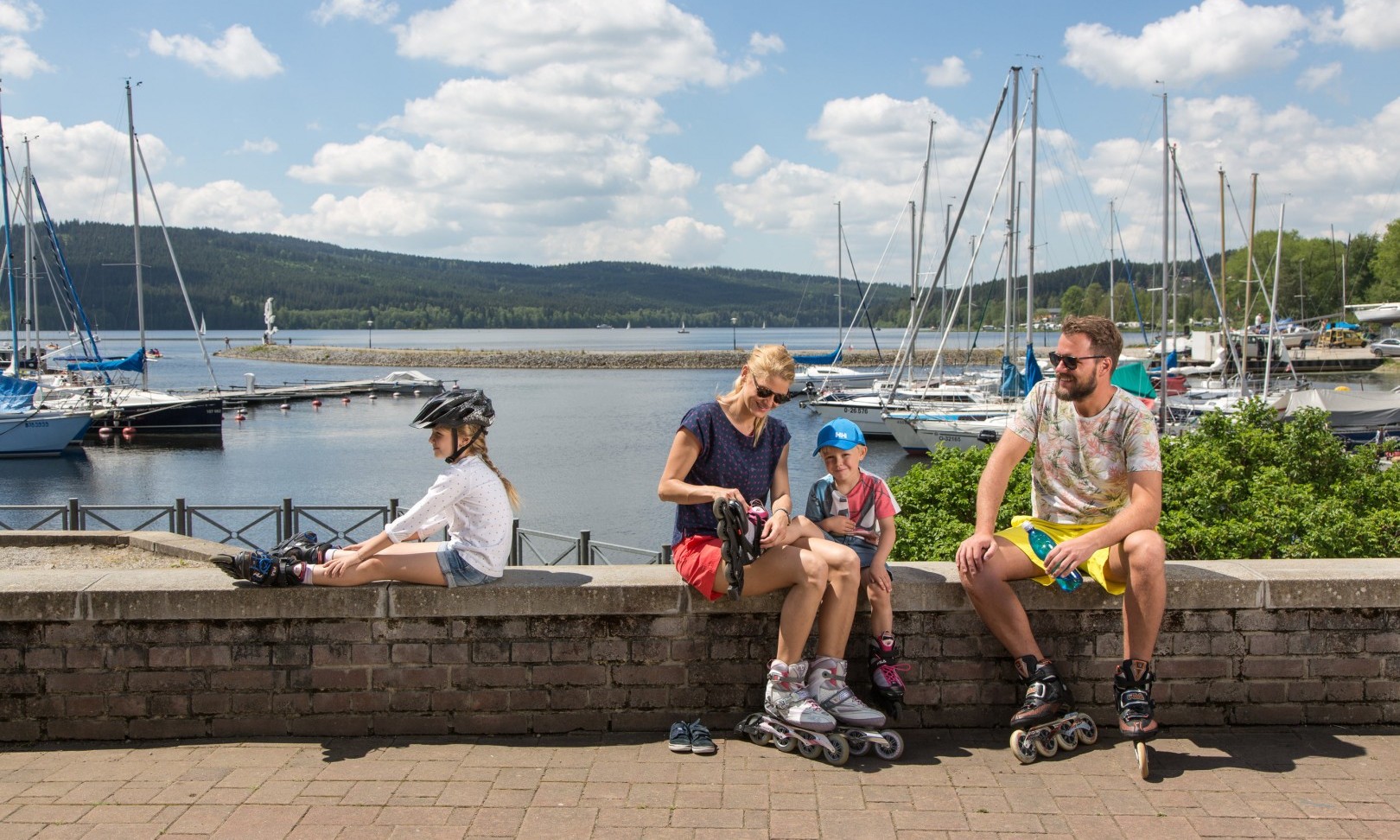 Every skater will appreciate the 21 kilometres of most beautiful bike/in-line trail.
The Jezerní in-line trail winds around the bank of Lake Lipno and is ranked among the best trails in the Czech Republic. Sailing on a ferry between Frymburk and Frýdava – nearly half-way through your route – will not only be a nice attraction, but also a great way to rest.
Newly finished is the construction of the bike/in-line trail on the Lipno dam. The trail has been separated from the road traffic and delimited. Crossing the dam is now 100% safe.
Enjoy the Jezerní in-line trail at Lipno on skates from INTERSPORT Rent and do not forget your Lipno.card - the rental fee will be 10 % lower.
Reserve your skates and other equipment on-linea>. At INTERSPORT Rent rentals we will deduct -10% from the price of the rental. Together with Lipno.card, the rental fee is 20 % lower.
Where to find the adventure
Photo gallery of adventure